International Women's Day Breakfast
Friday, March 8, 2019
8:00 a.m. - 9:30 a.m.
Westin Nova Scotian Hotel - Commonwealth Ballroom
Please plan to participate in the IWF Atlantic Chapter's annual celebration of International Women's Day! Our annual breakfast celebration will take place on Friday, March 8, 2019, 8:00 a.m. – 9:30 a.m. at the Westin Hotel, 1181 Hollis Street, Halifax. The Port Authority is kindly providing free parking for the event, on a first come basis, on the lot in front of the Farmer's Market. There is also parking at the Westin.
The cost to attend the event is $60 per person or $600 for a table of ten.
Each year, approximately 300-350 people attend the IWF breakfast, to celebrate the occasion and to be inspired by featured speakers and/or panel members.
This year, the breakfast will feature a panel discussion on "Canadian Women in Research - Having Impact and Changing the World". The panel will be moderated by Dr. Alice Aiken, Vice-President Research at Dalhousie University. The panel will focus on remarkable women researchers whose work is changing the world. They will speak about how their work addresses the UN Sustainable Development Goals for 2030, and how they are having impact locally, regionally, nationally or internationally. They are from diverse fields and come with different techniques and perspectives, but have one thing in common, they are having positive impact and changing the world.

The panelists and their respective bios are below.

Professor Alice Aiken is the Vice President – Research & Innovation at Dalhousie University in Halifax, Canada. She is an active researcher focused on health systems transformation and evidence-informed policy-making. Dr. Aiken is currently the Vice Chair of the Governing Council of the Canadian Institutes of Health Research (CIHR) and chairs the board of Research Nova Scotia.

Roseann O'Reilly Runte is the President and CEO of the Canada Foundation for Innovation. She has led a number of universities in Canada and the U.S. and has played a role in the economic development of the regions in which they were located. A member of the board of a number of businesses including the National Bank of Canada, LifeNet and Jean Coutu, she has also served as President of the Canadian Commission for UNECO, of the Foundation for International Training and as a member of the executive of the Club of Rome and the Royal College of Physicians and Surgeons. She has been a member of the Virginia Industrial National Development Authority, the Virginia Advanced Shipbuilding Integration Center, the Ontario Québec Private Sector Advisory Committee and the Advisory Board for SunGard SGT. She has a Ph.D. from the University of Kansas.

Dr. Debbie Martin is Inuk from NunatuKavut and is an interdisciplinary-trained health researcher. She holds a Canada Research Chair in Indigenous Peoples' Health and Well-Being in the Faculty of Health, with a cross-appointment in the Faculty of Dentistry, at Dalhousie University. She is the current Chair of the Institute Advisory Board for the Canadian Institutes of Health Research – Institute for Indigenous Peoples' Health. Her research interests focus on addressing societal and community level structures that influence chronic disease prevention in Indigenous communities. A great deal of her research involves bringing together Indigenous and non-Indigenous perspectives to address societal and community-level issues that affect the health of people and the planet. Dr. Martin is the Nominated Principal Investigator of the Atlantic Indigenous Mentorship Network. Most importantly, she is proud to be called Mommy by two amazing children, Marty (6) and Anna-Rose (2).

Ingrid Waldron, PhD. is an Associate Professor in the Faculty of Health at Dalhousie University, the Director of the Environmental Noxiousness, Racial Inequities & Community Health Project (The ENRICH Project), and the Co-Chair of Dalhousie University's Black Faculty & Staff Caucus. She holds a BA in Psychology from McGill University, a MA in Intercultural Education: Race, Ethnicity & Culture from the Institute of Education at the University of London, and a Ph.D. from the Sociology and Equity Studies in Education Department at the University of Toronto. She was also a postdoctoral fellow at the Center for Women's Health in the Faculty of Medicine at the University of Toronto.
Clarissa Sit. Born and raised in Edmonton, Clarissa completed a BSc Honours in Pharmacology and a PhD in Chemistry at the University of Alberta. She then moved to Boston to work as an NSERC Banting and Alberta Innovates Health Solutions Postdoctoral Fellow at Harvard Medical School. In 2016, she started her independent career at Saint Mary's University, where she is now an Associate Professor in the Department of Chemistry. Clarissa runs a large group (12 undergraduate and graduate students) that investigates microbial warfare and other interactions between environmental fungi and bacteria. The team uses an applied science approach to tackle human health challenges, such as antibiotic-resistant bacteria, and ecological pests, such as White Nose Syndrome in bats and American Foulbrood Disease in honey bees. Her group has also started a partnership with local vineyards to study the impact of environmental microbes on the productivity of grape vines and the flavour of the resulting wines. All of this research is possible with the support of NSERC, CFI, NSHRF, Springboard Atlantic, NS Productivity Innovation Voucher Program, and Saint Mary's University's internal grants. While Clarissa enjoys nearly every aspect of her job, she is most passionate about working with budding student scientists, all of whom inspire hope for an exciting future.

Dr. Christine Chambers is the Canada Research Chair (Tier 1) in Children's Pain and a Killam Professor in the Departments of Pediatrics and Psychology & Neuroscience at Dalhousie University. She is based in the Centre for Pediatric Pain Research. Dr. Chambers is a clinical psychologist whose research is aimed at improving the assessment and management of children's pain. She has published over 150 articles in peer reviewed scientific journals and was identified as one of the top 10 most productive women clinical psychology professors in Canada. Her Canadian Institutes of Health Research (CIHR) funded "It Doesn't Have to Hurt" initiative for parents generated 150M content views worldwide, trended nationally on social media several times, won multiple national and international awards, and was featured in The New York Times, The Globe & Mail, and on CBC's The National. Dr. Chambers holds leadership roles in the International Association for the Study of Pain and the North American Pain School, and is a member of the CIHR Institute Advisory Board on Musculoskeletal Health and Arthritis. A leader in patient engagement and knowledge mobilization, Dr. Chambers has given numerous public presentations including a TEDx talk. She is the Scientific Director of a recently established $7.3M national network with 78 partners, Solutions for Kids in Pain/Solutions pour la douleur chez les enfants (SKIP). Headquartered at Dalhousie, SKIP's mission is to improve children's pain management by mobilizing evidence-based solutions through coordination and collaboration.

We look forward to celebrating International Women's Day with you!
Please forward this invitation to any of your contacts who may be interested in attending.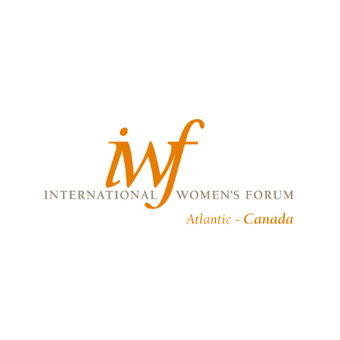 Westin Hotel - Commonwealth Ballroom